Abar Phire Ele Lyrics | আবার ফিরে এলে | Arijit Singh | Dwitiyo Purush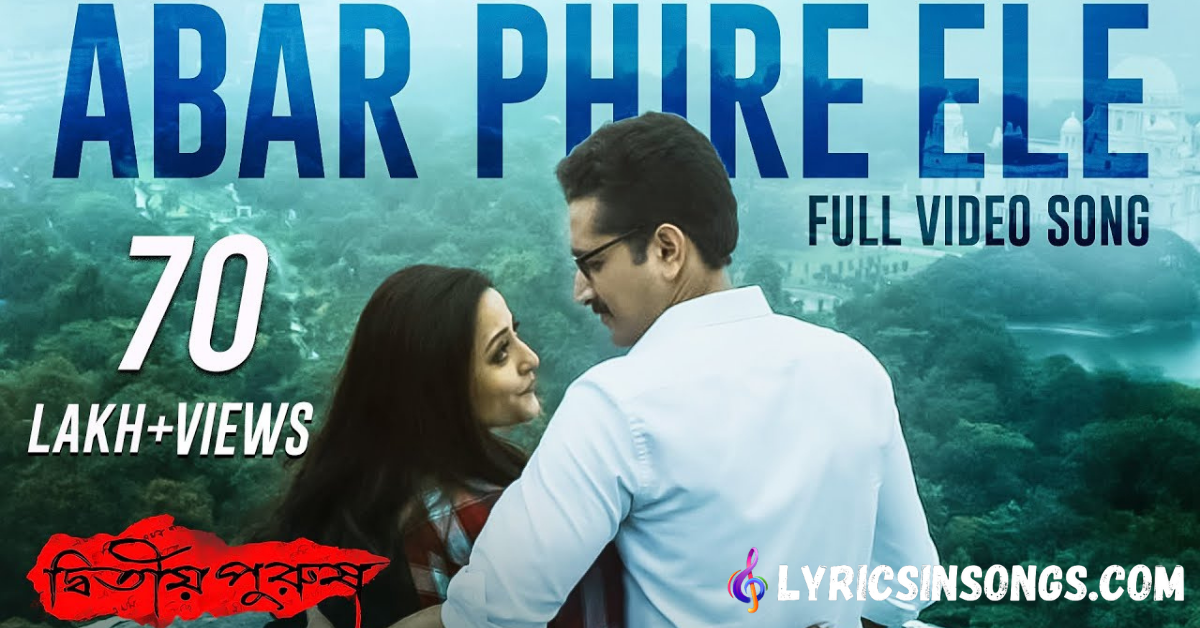 Abar Phire Ele Lyrics
তোমার অভিমানে ভরা
কৃষ্ণকলি নামে ধরা দিতে চায়,
পথ হারিয়ে ফেলে সুবর্ণরেখা তাই
দু'চোখ ঢেকে যাচ্ছি কে কোথায়।
তোমার অভিধানে আছে
এমন কোনো হাসি ছুঁয়ে গেছে মন,
মুগ্ধ হব আবার অল্প কিছুক্ষণ
হাতের মুঠোয় চাইছি শিহরণ।
যাত্রীহীন এই রাত্রিগুলোর
বন্ধু হবে কে?
শীতের বোতাম আটকে নিয়ে
সঙ্গী হবে কে?
ওই পাথুরে ঝর্না জলের
ঝিম ঝিম উল্লাসে,
এক নিমেষে হাওয়ার ছোবল
এড়িয়ে যাবে সে।
আবার ফিরে এলে
জেগে আছি পড়িনি ঘুমিয়ে,
আবার ফিরে এলে
ভালোবাসায় পুড়েও যাইনি ফুরিয়ে।
তোমার বিপদগলির কাছে
ডানা মেলে আমি জানতে পরিচয়,
মেরুন কোনো দ্বীপে থাক রহস্যময়
ছুঁয়ে দিলে কী জানি কী হয়।
তোমার শঙ্খমালার সাদায়
চিহ্ন রাখা আছে শব্দহীনতায়,
নির্জনতা জানে হয়না তার বিদায়
দূরে গিয়েও ফিরে আসা যায়।
যাত্রীহীন এই রাত্রিগুলোর
বন্ধু হবে কে?
শীতের বোতাম আটকে নিয়ে
সঙ্গী হবে কে?
ঐ পাথুরে ঝর্ণা জলের
ঝিমঝিম উল্লাসে,
এক নিমেষে হাওয়ার ছোবল
এড়িয়ে যাবে সে।
আবার ফিরে এলে
জেগে আছি, পড়িনি ঘুমিয়ে,
আবার ফিরে এলে
ভালোবাসায় পুড়েও যাইনি ফুরিয়ে।
Meaning of the Abar Phire Ele Lyrics
Abar phire ele lyrics opening verse expresses a wish to appreciate life's beauty and set aside all concerns. The persona desires to adopt the name Krishnokoli and leave the suffering of the past behind. The reference of the golden thread (subornorekha), which vanishes after leading one wrong, is a metaphor for life's fleeting nature and the necessity to treasure every second.
The persona's attempts to juggle life's responsibilities are discussed in the second verse. The idea that the character is lonely and needs someone to rely on is implied by the phrase of the eyes searching for someone to share the burden of life.
The third verse conveys a desire to erase all the suffering and to lose oneself in the present, even if only for a brief period of time. The character traits desire to make an influence on the world, no matter how modest, is indicated by the description of the hand wringing to make ripples in the water.
The fourth verse describes the persona's loneliness amid the pitch-black night. The person's need for company is shown by the expression of the question of who will be a buddy. The thrill of spending time with a person on a chilly, windy night is discussed in the fifth verse. The waterfall's mention and the sound of the water allude to nature's beauty and the delight of sharing it with someone else.
The delight of becoming alive and taking in our surroundings is discussed in the final verse. The idea of the prevailing winds and the character flying with it alludes to the unbounded potential of life and the liberty of the human spirit.
The song touches the audience on an emotional level since it discusses how everything changes through time and how fleeting life is. Listeners will find the song to be emotional due to its melancholy mood and Arijit Singh's soulful performance.
About the Author of the Song
Arijit Singh sang the song "Abar Phire Ele" for the Bengali film "Dwitiyo Purush." Anupam Roy wrote the lyrics and composed the song. Abir Chatterjee, Raima Sen, and Parambrata Chattopadhyay are among the cast members. Shamik Chakravarty arranged and programmed the music. Debojit Sengupta handled the mixing and mastering.
Millions of people have viewed "Abr Phire Ele" on YouTube and other social media sites, making it a financial success. Moreover, radio stations and music streaming services have been big fans of the song. Arijit Singh's status among the most well-liked vocalists in India has been further solidified by the album's popularity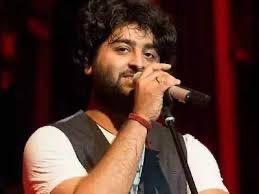 Both audiences and music journalists have praised the song in their reviews. It has received appreciation for its lovely lyrics, eerie music, and emotional performance by Arijit Singh. Also, the song has received several nominations and prizes at major music award shows. In conclusion, Arijit Singh's song "Abar Phire Ele" had a big influence on the music business and the public.
Singer : Arijit Singh
Music & Lyrics : Anupam Roy
Arranged & Programmed by: Shamik Chakravarty
Guitar: Rishabh Ray
Drums: Sandipan Parial
Bass: Kaustav Biswas
Sitar: Rahul Chatterjee
Recorded by: Shubhranil Basu
Mixed & Mastered by: Debojit Sengupta