Pindare Polasher Bon Lyrics | পিন্দারে পলাশের বন | Folk Song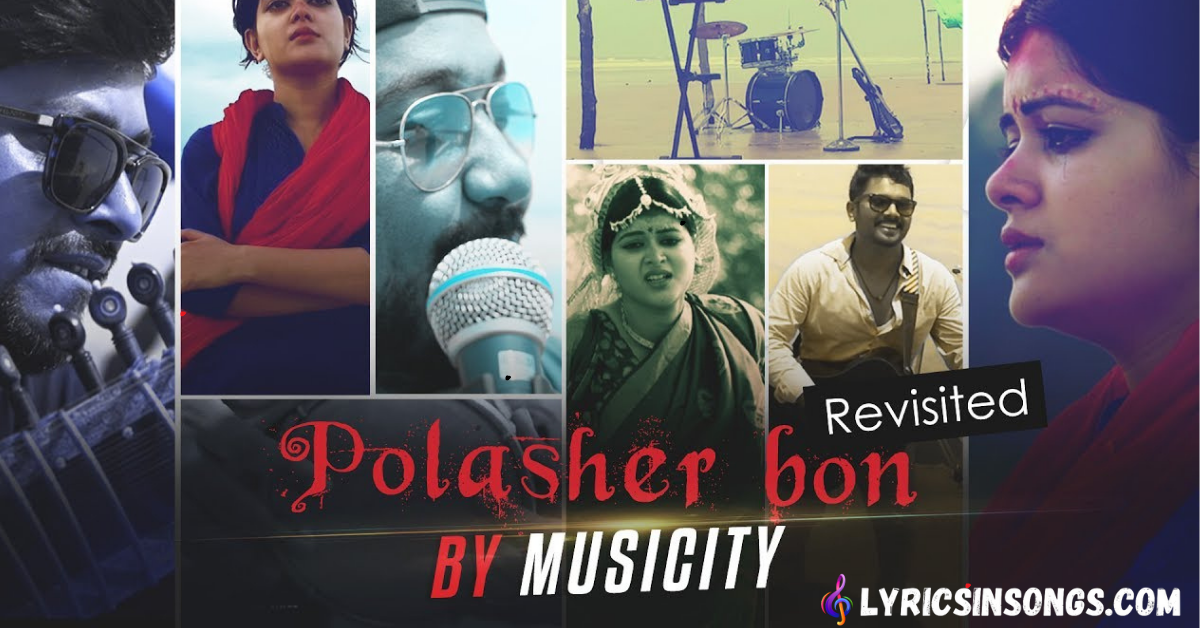 Pindare Polasher Bon Lyrics
পিন্দারে পলাশের বন
পালাবো পালাবো মন (x2)
ন্যাংটা ইন্দুরে ঢোল কাটে
হেই, ন্যাংটা ইন্দুরে ঢোল কাটে
হে কাটে রে
বতরে পিরিতের ফুল ফুটে.
আরে বতরে পিরিতির ফুল ফুটে
আমার বধু রাতকানা
বাড়ির পথে আনাগোনা (x2)
দিন সরাই উঠে ধান কুটে
হিং সরাই উঠে ধান কুটে
হেই, হিং সরাই উঠে ধান কুটে
হে কুটে রে
বতরে পিরিতির ফুল ফুটে
আরে বতরে পিরিতির ফুল ফুটে
আলতা সিন্দুরে রাঙা
বিহা ছেড়ে করবো সাঙা
ওরে আলতা সিন্দুরে রাঙা
বিহা ছেড়ে করবো সাঙা
দেখ বউ টা খাটে কিনা খাটে
হেই, দেখ বউ টা খাটে কিনা খাটে
হে খাটে রে
বতরে পিরিতির ফুল ফুটে
আরে বতরে পিরিতির ফুল ফুটে
সুনিলের বটে চূড়া
দেখিসনাবো ভৈরব খুড়া
ও..হো সুনিলের বটে চূড়া
দেখিসনাবো ভৈরব খুড়া
দিসনা বা ধুলা পরের ভাতে
হেই, দিসনা বা ধুলা পরের ভাতে
হে ভাতে রে
বতরে পিরিতির ফুল ফুটে
আরে বতরে পিরিতির ফুল ফুটে
পিন্দারে পলাশের বন
পালাবো পালাবো মন (x2)
ন্যাংটা ইন্দুরে ঢোল কাটে
হেই, ন্যাংটা ইন্দুরে ঢোল কাটে
হে কাটে রে
বতরে পিরিতের ফুল ফুটে.
আরে বতরে পিরিতির ফুল ফুটে..
Meaning of Pindare Polasher Bon Lyrics
Pindare polasher bon yrics yearning to be completely engulfed in nature is shown in the opening verse's reference to the "Pindare Polasher Bon," or forest of Pindare Polash trees. The vocalist (mon) yearns to spend time in the forest because of how beautiful it is.
The second lyric makes reference to the customary Bengali rural occupation of cutting and threshing rice. The artist utilizes this visual to explain how to let go of unfavorable feelings and ideas that may be dragging someone down. The singer might feel lighter and more liberated by removing the "nengti indure dhool," or husks of negativity. The blossoming of the "botore piritir phul," or the blossoms of love, is described in the third line. The singer exults in the happiness of their love, likening his sweetheart to a lovely flower that has blossomed.
The bride's hands and feet are traditionally painted with a scarlet dye called "alta sindur," according to the fourth verse. The singer looks forward to the wedding with their beloved and envisions it in the future. "Sunilerboter chura," or the bangles a woman by the name of Sunile would wear, are referenced in the fifth stanza. The vocalist is brought back to their sweetheart and yearns to see them again.
The purifying ability of water is discussed in the final verse. In the song, the subject imagines washing their problems down a stream or river and letting the tide take them away. They are able to find calm and let go of their fears and worries by doing this.
About the Author of the Song
Pindare Polasher Bon song is sung by Musicity. Starring: Madhumita Chakraborty This popular Purulia Jhumur song sung by Silajit Majumder and many various artists. Polasher Bon Revisited Video Song directed by Sourav Chakraborty. The song, which celebrates nature and love, is frequently sung at Bengali weddings and traditional celebrations.
The song's capacity to arouse feelings of nostalgia and romance for Bengali rural life is one of the key factors contributing to its ongoing appeal. The songs' images and phrasing emphasize the splendor of nature and the ease of village life, and they have come to represent the area's cultural identity.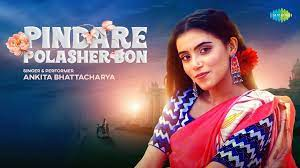 "Pindare Polasher Bon" has been reinterpreted into a variety of musical styles, including classical, rock, and electronic music, in addition to its cultural significance. The song has been covered by several singers such as Ankita Bhattacharya and many more over the years, both inside and outside of Bengal, and it has amassed a large international following.
Ultimately, "Pindare Polasher Bon" is a treasured cultural symbol that has contributed significantly to the development of Bengali identity and served as an inspiration to several generations of musicians and artists. The song's enduring appeal and cultural importance are attested to by the fact that it continues to be popular.
Artist - Ankita Bhattacharya
Music Recreated - Ishan Mitra
Music Production - GJ Storm and Ishan Mitra
Strokes - Amit Sur
Music genre - Traditional Folk
Original lyrics - Sunil Mahato
Mix Masterd By Michael Jason at ( ishan mitra productions)
Starring : Ankita Bhattacharya A Neel Artworks Production
Directed By : Neel
DOP : Shreyanjan Basak
Edit : Neel
Edit Assistance : Defocus Dairy
Additional Assistance: Team Nabarobi Kiron
Post production Studio: Arijit Mitra, NRK studio
Choreographer: Subham Basu Executive
Producer : Deboshree Dey
Light : Eskay Lights
BTS : Debdarshi Das Art
Director : Bindra
These are some various versions and adaptations of on platform like YouTube. These are some links off the songs that have been provided here :