Tor Mon Paray Lyrics (তোর মন পাড়ায়) | Mahdi Sultan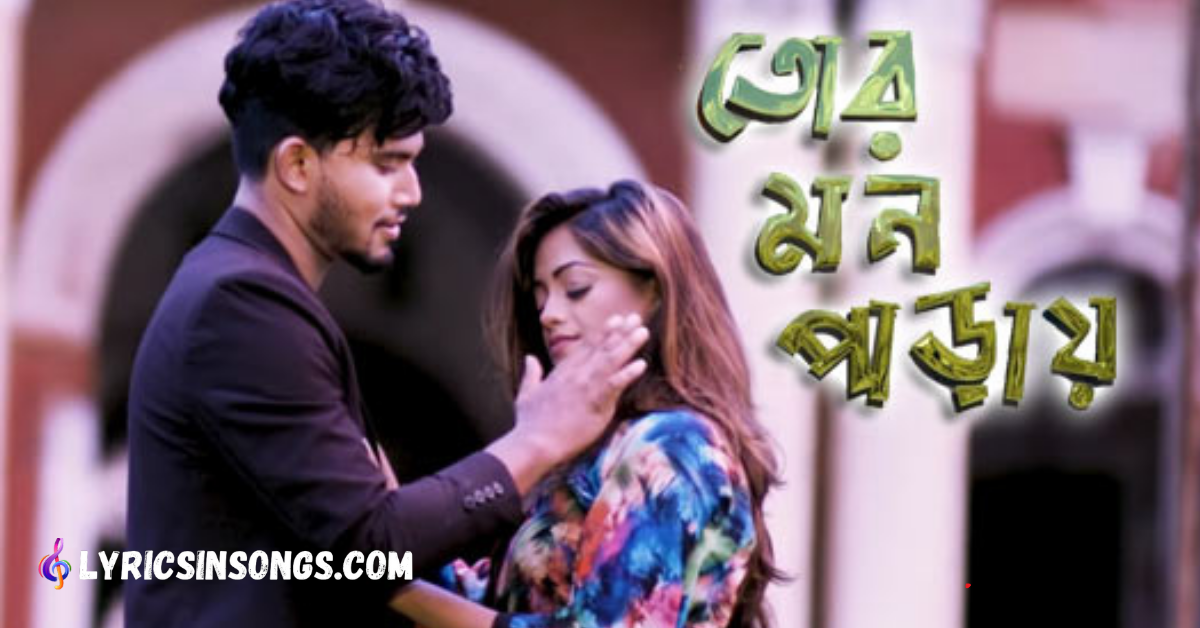 Tor Mon Paray Mahdi Sultan Lyrics :
তোর মন পাড়ায়,
থাকতে দে আমায়
আমি চুপটি করে দেখবো
আর ডাকবো ইশারায়
তুই চাইলে বল,
আমার সঙ্গে চল
ওই উদাস পুরের বৃষ্টিতে
আজ ভিজবো দুজনায়
অভিমানী মন আমার
চায় তোকে বারেবার (x2)
তাই বলি আয় রে ছুটে আয়..
তোর মন পাড়ায়,
থাকতে দে আমায়
আমি চুপটি করে দেখবো
আর ডাকবো ইশারায়
তুই চাইলে বল,
আমার সঙ্গে চল
ওই উদাস পুরের বৃষ্টিতে
আজ ভিজবো দুজনায়
তোর হৃদয় আঙিনায়,
থাকতে আমি চাই
তুই ছাড়া বাঁচার নেই রে উপায়
কিভাবে ওরে তোকে ছেড়ে
একাকী আমি জীবন কাটাই
অভিমানী মন আমার
চায় তোকে বারেবার (x2)
তাই বলি আয় রে ছুটে আয়..
তোর মন পাড়ায়,
থাকতে দে আমায়
আমি চুপটি করে দেখবো
আর ডাকবো ইশারায়
তুই চাইলে বল,
আমার সঙ্গে চল
ওই উদাস পুরের বৃষ্টিতে
আজ ভিজবো দুজনায়
শুধু তোকে ঘিরে,
শত স্বপ্নের ভিড়ে
এখন আমার বসবাস
তুই এলে জীবনে,
পাবো বাঁচার মানে
পাবো সুখেরি আভাস..
অভিমানী মন আমার
চায় তোকে বারেবার (x2)
তাই বলি আয় রে ছুটে আয়..
ওই উদাস পুরের বৃষ্টিতে
আজ ভিজবো দুজনায়
তোর মন পাড়ায়,
থাকতে দে আমায়
আমি চুপটি করে দেখবো
আর ডাকবো ইশারায়
তুই চাইলে বল,
আমার সঙ্গে চল
ওই উদাস পুরের বৃষ্টিতে
আজ ভিজবো দুজনায়
About Tor Mon Paray Song
"Tor Mon Paray" is a Bengali song that talks about the feeling of pain of unrequited love. The lyrics express the feelings of someone who has fallen in love with someone who doesn't reciprocate their feelings. It talks about how the person is unable to forget about their beloved and is constantly tormented by thoughts of them.
"Tor mon paray" is written by Jisan Khan Shuvo. It was released in 2020. The lyrics of the song suggest a story of heartbreak and separation, with the protagonist longing for their love who is far away. The emotional depth of the song may have been inspired by personal experiences or observations of the artist. The song also touches upon the idea of fate and how it can bring people together or apart. However, the main theme of the song remains the heartache of unrequited love and the painful longing that comes with it.
Meaning and Interpretation of the Song
The song explores the deep emotional connection between the lover and the beloved, describing the beloved as the only person who can kindle passion. It also talks about the pain of separation, as the lover struggles to cope with the emptiness and loneliness. Love is a transcendent force that can overcome obstacles and break down barriers, connecting two souls in a profound and everlasting bond.
Musical elements of the song
Tor Mon Paray is a Bengali song that features a mix of traditional (classical) and modern instrumentation. The main instruments used in the song are tabla, sitar, guitar, bass guitar, keyboard, drums, and flute. The use of these instruments gives the song a blend of Eastern and Western musical styles.
The melody and rhythm of a song can have an emotional resonance by evoking feelings of sadness, nostalgia, or joy. They can also reflect the culture and style of the music, giving it a distinct identity.
Cultural impact of the Song
The song has become one of the most popular songs in Bangladesh, with over 100 million views on YouTube and positive comments from listeners. Its music video has been shared on social media, and it has been featured in several music charts, including the Billboard Top Thriller Global chart. "Tor Mon Paray" song has not received significant attention in TV shows, films or commercials.
Singer: Mahdi Sultan
Music: Ayon Chaklader
Lyrics and tune: Jisan Khan Shuvo
Director: Saiful Islam Roman
Dop: Sani Khan
Edit and Colour: Saiful Islam Roman
Produced by: MD Shahjahan Miah (Pablo)
Label: Pammi Multimedia
These are some various versions and adaptations of his songs on platform like YouTube. These are some links off the songs that have been provided here :