Oboseshe Lyrics (অবশেষে) Arijit Singh | Kishmish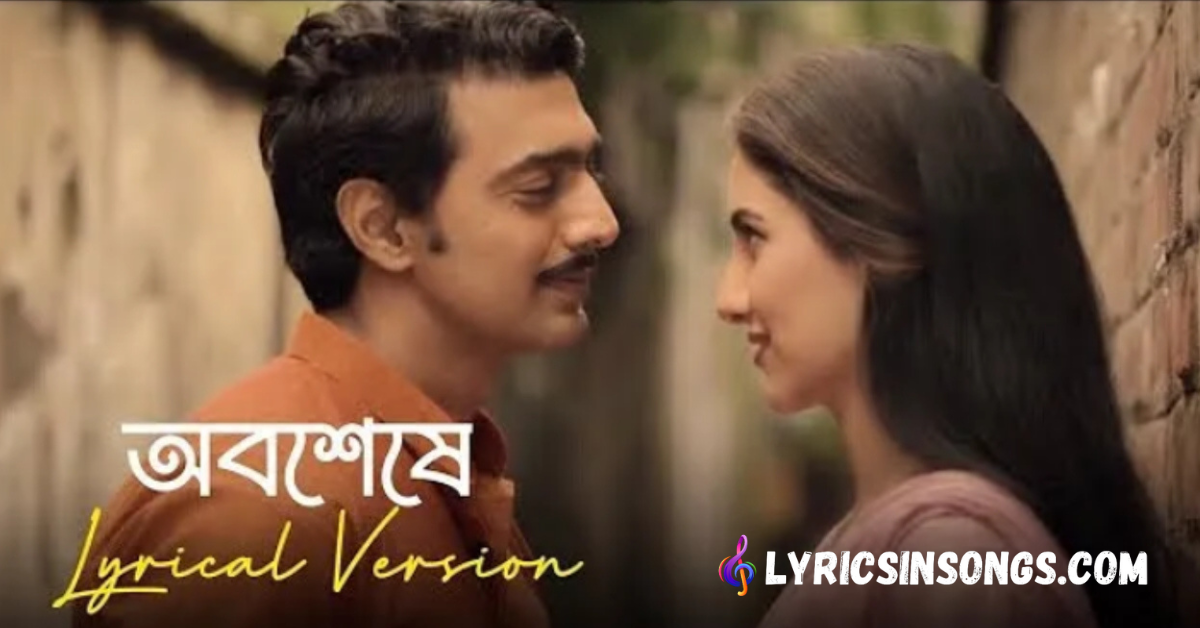 Oboseshe Lyrics
কি যায় আসে মন খারাপে?
সব হারা আর কি হারাবে?
আচমকা ভাঙ্গা মন,
পেলে ছোঁয়া নরম,
এত ভাববে নাকি, তুমিই ভাবো,
অবশেষে ভালোবেসে চলে যাবো
অবশেষে ভালোবেসে চলে যাবো।

মিলছে পায়ে পা চোখ যায় জুড়িয়ে
ভাগাভাগি করে নেবো পাবো যা কুড়িয়ে,
তুমি দেখো আমি আমার
ভাগটাও দিয়ে দেবো,
শুধু দেওয়ার ফাঁকে তোমার
হাতটা ছুঁয়ে নেবো।
চেয়েছিলাম এমন যা হচ্ছে এখন
যতদিন আছি ছেড়ে যেও নাগো,
অবশেষে ভালোবেসে চলে যাবো
অবশেষে ভালোবেসে চলে যাবো।
যদি সময়ে ফিরে যাওয়া শিখে যেতাম
আরো ভালো একটা মানুষ তোমায় দিতাম,
আমি জানলে আগে আঘাত কি পেতাম
তুমি সামনে এলে দাগ কি লুকিয়ে নিতাম।
আচমকা ভাঙ্গা মন
পেলে ছোঁয়া নরম,
এত ভাববে নাকি তুমিই ভাবো,
অবশেষে ভালোবেসে চলে যাবো
অবশেষে ভালোবেসে চলে যাবো ..
Meaning of the Song Oboseshe
The song "Oboseshe" is a Bengali song, and the title roughly translates to "Finally, I'll Leave Lovingly." The song seems to be about a relationship that has reached its end, and the singer is reflecting on the memories and emotions that they shared with their partner. As the lyrics suggest, the singer is now ready to let go of the relationship he had tried to hold on to for so long but is now ready to move on from it. The lyrics also express a sense of regret and longing for what could have been, with the singer acknowledging that they made mistakes and caused hurt in the relationship. Despite this, they appear to be willing to let go and move forward with their lives, hoping that their partner will also be able to find peace and happiness in the near future.The song seems to be a bittersweet reflection on the complexities of love and relationships as well as acceptance and forgiveness, with an emphasis on moving forward and accepting the past.
About the Author of the Song
"Oboseshe" is a Bengali song by the Indian singer Arijit Singh. The song was released in 2021 as part of the soundtrack for the Bengali film "Kishmish" starring Bengali actors Dev and Rukmini Maitra. It was directed by Rahul Mukherjee.
Film Title: Kishmish
Song composed and written by: Nilayan Chatterjee
Singer: Arijit Singh
Music Arrangement and Production: Soumyadeep Subhadeep
Musicians: Guitar
Design: Aditya Shankar, Sugoto Roy Palodhi, Shouvik Dey
Keyboards: Soumyadeep Basak
Bass: Subhadeep Pan
Mixed & Mastered By: Subhadeep Pan
Arijit's Studio Recordist- Anirban Sinha Chowdhury, Sukanto Singha
These are some various versions and adaptations of his songs on platform like YouTube. These are some links off the songs that have been provided here :