Lal Shari Poriya Konna Lyrics (লাল শাড়ি পরিয়া কন্যা) | Shohag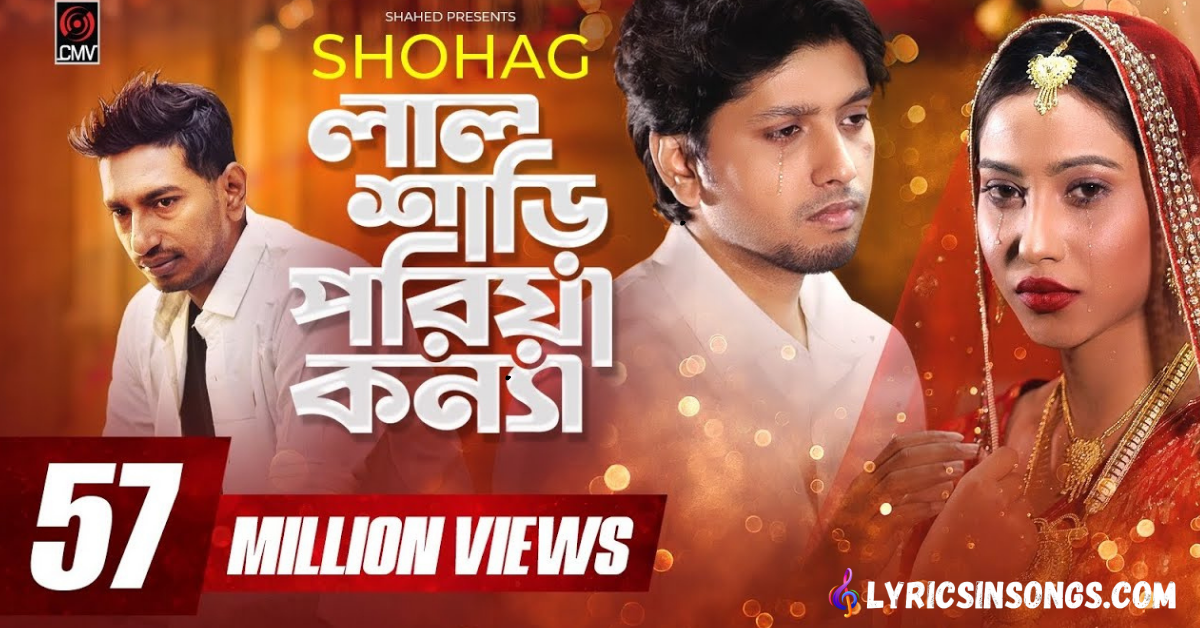 Lal Sari Poriya Konna Lyrics
লাল শাড়ি পরিয়া কন্যা
রক্ত আলতা পায়,
আমার চোখের জল মিশাইলা
নিলানা বিদায়,
তুমি ফিরাও চাইলা না একবার
চইলা গেলা হায়,
জানি আজ রাতে হইবা পরের
আর ভাইব না আমায়।
চান্দের মত মুখটি যখন
ভাসত নয়ন জলে,
আদর কইরা মুইছা দিতাম গালে।
ঘাটে আইসা পাশে বইসা
জড়াইতো এ বুকে,
ভুলব আমি এই কথা কেমনে?
তবে ভালো ক্যান বাসিলা
স্বপ্ন কেন দেখাইলা
ভালো ক্যান বাসিলা আমারে?
চার বেহারার পালকি কইরা
যখন গেলা সামনে দিয়া,
শেষ দেখাও দিলা না আমারে।
ফিরা আইসা দেখবা তুমি
চইলা গেছি জগত ছাড়ি
পাইবা শুধু আমায় স্বপনে।
তুমি কান্দিয়া ডাকিবা কভু না পাইবা
কান্দিয়া ডাকিবা আমারে।
লাল শাড়ি পরিয়া কন্যা
রক্ত আলতা পায়,
আমার চোখের জল মিশাইলা
নিলানা বিদায়,
তুমি ফিরাও চাইলা না একবার
চইলা গেলা হায়,
জানি আজ রাতে হইবা পরের
আর ভাইব না আমায়।
Meaning of  Lal Shari Poriya Konna Lyrics
The first verse of the song describes the woman's appearance. She is wearing a red and white sari, which is a traditional outfit for Bengali women. She is also wearing a wreath of flowers, which is a symbol of beauty and femininity. The red dye on her feet symbolizes her departure, as red is a color associated with love and passion.
The second verse of the song describes the woman's tears. As she looks back at her lover, she is crying, but she does not turn around when she is looking back at him. The tears symbolize her sadness and reluctance to leave, but they also suggest that she has made up her mind and is determined to let go.
The third verse of the song expresses the man's feelings of loss and sadness. Despite the fact that another dawn will arrive, he knows he will not be able to see the woman again before that dawn takes place. He remembers holding her tightly when she was sad, and how that made him forget everything else. He is now sitting by the river, thinking about her and wondering why she loved him and showed him dreams.
During the song's final verse, it is expressed how confused and saddened the man is. He wonders why the woman loved him so much, and why she showed him dreams that could never come true. He held her close and whispered in her ear, but now he is alone and suffering. As he asks why she loved him so much, only for her to break his heart and leave him behind, he is expressing his frustration and hurt.
About the Author of the Song
The song, "Lal Shari Poriya Konna," is a popular Bengali folk song that conveys a sense of longing and loss. This song is sung by Sohag, the lyrics were written by Rejaul Hossain and was directed by Saikat Reza. The song is about a woman who is leaving her lover, and he is pleading with her to stay. The song describes the woman's beauty, her tears, and her reluctance to leave.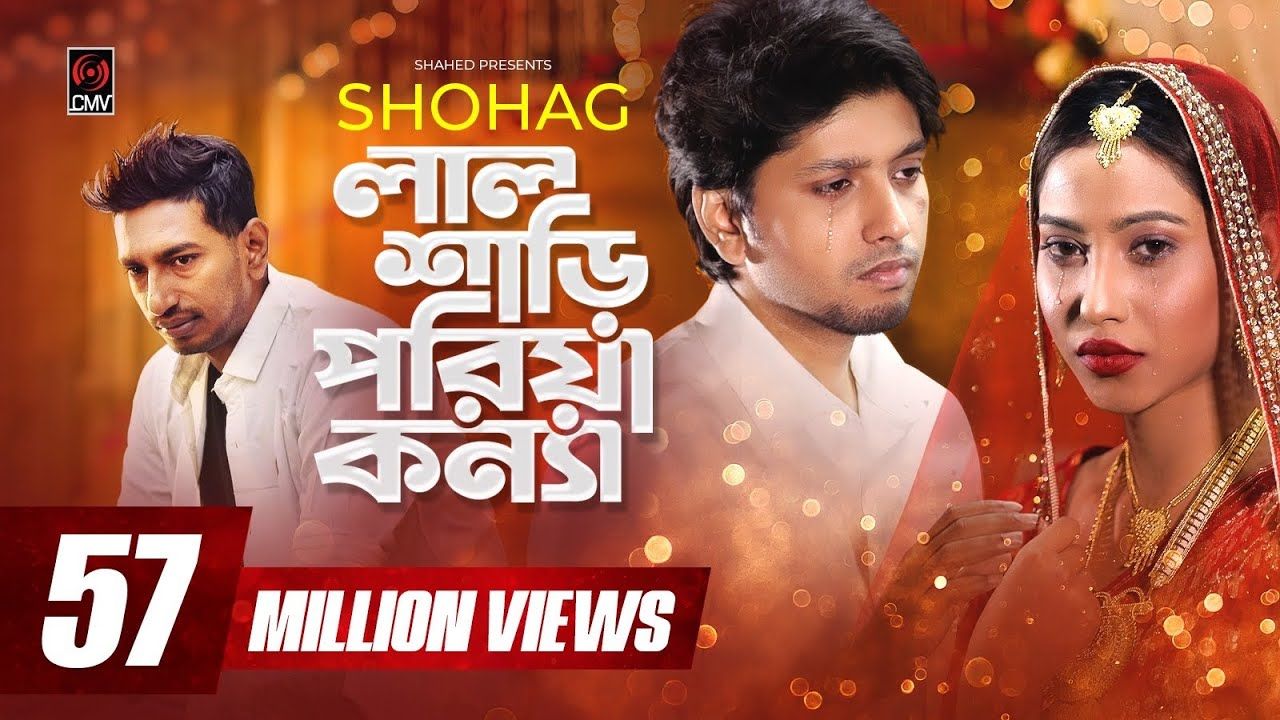 Overall, "Lal Shari Poriya Konna" is a song about love, loss, and the pain of separation. It expresses the universal human experience of loving someone who is no longer there, and the longing and sorrow that come with that loss. Some similar kind of songs are Dube Dube by Tanjib Sarowar, Beimaan by Armaan Alif and Oporadhi by Arman Alif.
Song: Lal Shari Poriya Konna
Singer: Shohag
Lyrics: Rejaul Hossain
Tune: Shohag
Music: Alvee
Label: Central Music and Video [CMV]
Release Date: 16-01-2020
Cast: Tarek & Ariyana
Dop: Bikash Saha
Edit & VFX: Rejaul Raju
GFX: Nahid Hossain
Director: Saikat Reza
Production: SR Film Produced and Distributed by Central Music and Video [CMV].
These are some various versions and adaptations of Lal Shari Poriya Konna songs on platform like YouTube. These are some links off the songs that have been provided here :