Parbo Na Ami Charte Toke Lyrics (পারবোনা আমি ছাড়তে তোকে) | Borbaad | Arijit Singh
ভাললাগে হাঁটতে তোর হাত ধরেভাবনা তোর আসছে দিন রাত ধরে,ভাল্লাগে হাঁটতে তোর হাত ধরেভাবনা তোর আসছে দিন রাত ধরে,এলোমেলো মনটাকেকি করে আর রাখেকেন আমি এত করে তোকে চাই ..পারবোনা.. আমি ছাড়তে তোকে,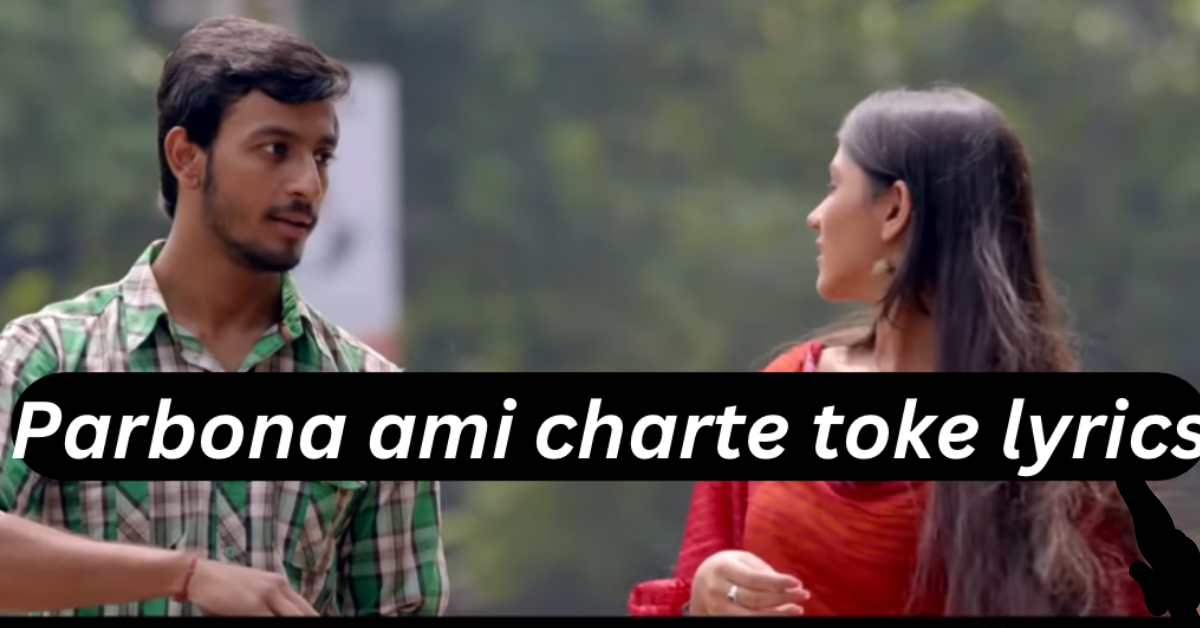 Parbona Ami Charte Toke Lyrics

ভাললাগে হাঁটতে তোর হাত ধরে
ভাবনা তোর আসছে দিন রাত ধরে,
ভাল্লাগে হাঁটতে তোর হাত ধরে
ভাবনা তোর আসছে দিন রাত ধরে,
এলোমেলো মনটাকে
কি করে আর রাখে
কেন আমি এত করে তোকে চাই ..
পারবোনা.. আমি ছাড়তে তোকে,
পারবোনা.. আমি ভুলতে তোকে,
পারবোনা.. ছেড়ে বাঁচতে তোকে,
হোয়ে যা না রাজি একবার ..
ভাললাগে চাইলে তুই আড় চোখে
চাইছি তোর ওই দুচোখ আর তোকে,
ভাল্লাগে চাইলে তুই আড় চোখে
চাইছি তোর ওই দুচোখ আর তোকে,
এলোমেলো দিস করে, সারাটা দুপুর ধরে
বসে বসে বুনে চলি কল্পনায় ..
পারবোনা.. আমি ছাড়তে তোকে,
পারবোনা.. আমি ভুলতে তোকে,
পারবোনা.. ছেড়ে বাঁচতে তোকে,
হোয়ে যা না রাজি একবার..
দেখা দিয়ে তুই যদি চলে যাস
কি কারনে বল এত কিছু চাস,
আমিও কি, চেয়ে বসি, তোর কাছে ..
সাদাসিধে মন করে কি এখন
কি কারনে বল এত উচাটন,
আমিও কি পেয়ে বসি তোর কাছে ..
কথা.. ছিলো,
কথা.. রাখার, আমায় ডাকার
পারবোনা.. আমি ছাড়তে তোকে,
পারবোনা.. আমি ভুলতে তোকে,
পারবোনা.. ছেড়ে বাঁচতে তোকে,
হোয়ে যা না রাজি একবার..
Starring    : Bonny, Ritika, Mainak & others.
Producer  : Shree Venkatesh Films.
Presenter : Shrikant Mohta & Mahendra Soni.
Direction  : Raj Chakraborty.
DOP: Subhankar Bhar & Supriyo Dutta.
Music :   Arindom.
Script & Dialogues:  Abhimanyu Mukherjee.
Lyrics: Prasen.
Singers :  Arijit Singh & Prashmita Paul.
Edit :  Rabiranjan Maitra.
Choreographer :  Baba Yadav.
Meaning of the Song Parbo Na Ami Charte Toke
The song's lyrics, which are in Bengali, describe love and desire for a person whose presence is no longer present. The vocalist is expressing their need to be with their loved ones and how much they are missed by doing so. They yearn for their presence and can't stop thinking about the moments they shared. They are, however, content with the knowledge that they cannot get them back and must learn to live without them.
The vocalist used to hold their loved one's hand in the village market (Val-lage haat-te), which is the subject of the song (tor haath dhore). They say that they can't stop thinking about the person they love since they are constantly in their minds (Vabna tor asche din raat dhore) (Elomelo mon-take, ki kore ke aar rakhe). The singer laments the inability to have this person back (Parbona... ami charte toke/Parbona... ami bhulte toke/Parbona... chere banchte toke) and asks why they are so drawn to them (Keno ami eto kore toke chai).
The second stanza of the song has the lyrics, "Val-lage chaile tui aar chokhey/chaichi tor oi du chokh aar toke," which express the singer's wish to see their loved one once more. They express their feeling that everything is whirling around them (Elomelo dis kore) and that they are absorbed in their emotions (boshey boshey bune choli kolponay).
Dekha diye tui jodi chole jaash/Ki karoney bol eto kichu chaash/Ami-o ki, cheye boshi, tor kachey are some of the lines in the third stanza that discuss the perplexity of the singer about why the person they love left them. They ponder the causes of their suffering and the reason for their leaving (Sadasidhey mon kore ki ekhon/Ki karone bol, eto uchaton/Amio ki peye boshi tor kache). The vocalist ends by stating that while they (Kotha Chilo, Kotha Rakha, and Amay Dakar) were summoned back, they are not yet prepared to accept the invitation (Hoye ja na raji ekbaar).
About Parbo Na Ami Charte Toke Song
Parbona ami charte toke was one of the most captivating tracks in 2014 from the Raj Chakraborty's directed film Borbaad. Starring Bonny Sengupta and Rittika Sen. This mesmerizing song song has been composed by Arindom Chatterjee and sung by Arijit Singh and Prashmita Paul and Prasen with the lyrics. This song is so popular among teens and they really loved to dedicate and make videos to their loved ones.
These are some various versions and adaptations of his songs on platform like YouTube. These are some links off the songs that have been provided here :